Social Workshop: A Interactive Creative Experience
Welcome to BSIDE STUDIO: SOCIAL WORKSHOP
Join us for the second stop of our interactive, "Social Workshop". This curated experience includes a thematic playlist, refreshments from local vendors, engagement with emersive art, and customization of your own event merch (like caps, tees, art prints & more). This in-person workshop will be held at the highly regarged, Shaw Art Studio Gallery  600 Carondelet Street, New Orleans, LA. Tap into your creative side, as you hand select designs for us to bring your exclusive Bside Trucker or Tee to life, in real time.
See you there!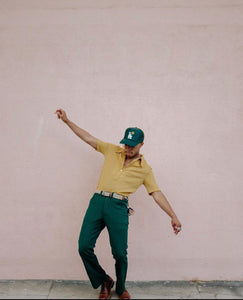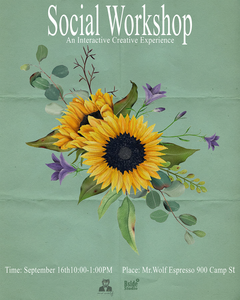 Blog
We would like to highlight one of the Creatives from "A Day in February". Denzil Simmons, better known as "Diesel", is the sole creator behind the brand @hoodgoodsfactory operating out...
A B-Side original, this mock neck t-shirt was seen in the music vide for 'Flight,' the lead single off Pell's upcoming album 'Floating While Dreaming ll. The 'No Degrees' logo...